UConn
Communication Access
& Interpreting Services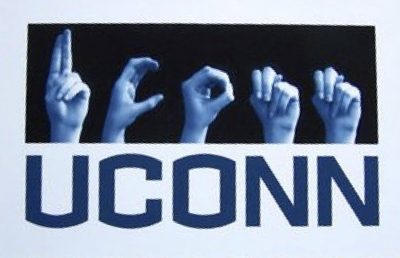 UCIS provides Interpreting & CART / Captioning Services for all UConn campuses,
Both in person and/or in a remote capacity (on video platforms).
For questions, guidance, or scheduling, please contact us.
Our Mission
UConn Communication Access and Interpreting Services (UCIS) cultivates universal inclusion and meaningful access by ensuring a comprehensively accessible educational environment for d/Deaf and hard of hearing students, faculty, staff, and visitors through the provision of exceptional communication access services, leading technologies, community-building enterprises, and educational programming that respond to the dynamic academic, professional, and cultural demands of a public research university.
Contact Us
---

---
Email
CSD Front Desk
860-486-2020
UCIS Office (VP)
860-553-3243
---
Center for Students with Disabilities (CSD)
Wilbur Cross Building, Room 207
233 Glenbrook Road, Unit 4174
Storrs, CT 06269-4174
ASL Community Housing, now at UConn!

UConn now offers ASL Community Housing! The sixth floor of Watson Hall on the UConn campus is offering a learning opportunity on another level. It's all new this school year; For the first time there is a dorm floor dedicated to American Sign Language. Officially it's called "ASL Community Housing" and it was co-founded by senior and […]
Deaf Perspectives on Mental Health & Suicide Prevention- Panel

Deaf Perspectives on Mental Health and Suicide Prevention Online Panel Event Thursday September 29th 6:00 – 8:00 pm (EST) Location: Online via Zoom (register below) >>> VIEW FLIER HERE <<< This is a moderated virtual discussion about mental health and intersectionality, from a Deaf perspective. People from marginalized communities experience disproportionate mental health diagnoses, and […]
Certified Deaf Interpreters (CDI)
Pro-Tactile ASL – Language for Deaf-Blind Individuals